St Charbel grotto and the miraculous water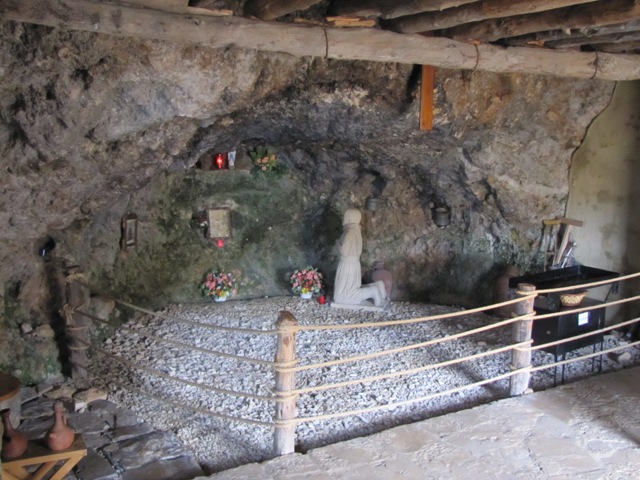 St Charbel grotto is situated in the southom suburb of Bekaakafra, in Aïn Al Hawr place. His family owned it, that's why he was going there every morning, holding a handful of incense, putting in his first hermitage a photo of the Virgin and a bunch of flowers and a candle. He was praying with Virgin Mary for God. It was from there, that God hailed him to holiness.
After his death, people passing there saw a strange light emerging from the place to their field. Father Moubarak MAKHLOUF (who was the parish priest at that time) was attracted ti this light and pushed to pray his rosary in that place. Then he saw St Charbel in his dream asking him (three times) to build a church there bearing his name.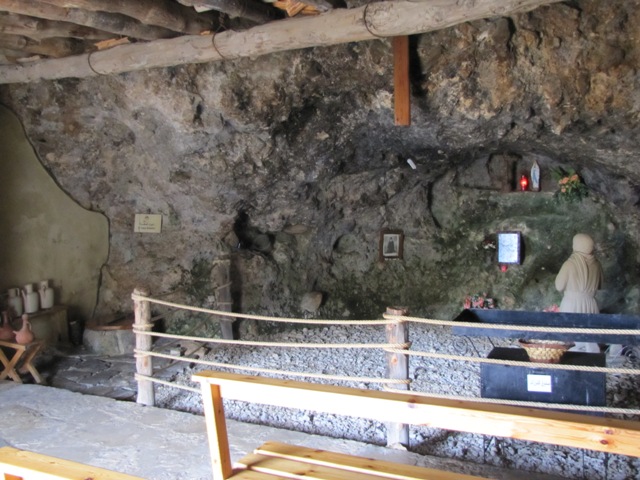 Works began and the workers were thirsty, one of his relatives called him aloud telling him: "Water, St Charbel"; immediately after, a water jet appeared in that place, as it appeared in Lourdes Grotto in France. "Our visitors will drink from this water, and it will heal the soul and the body of whom will drink it with faith (St Charbel's promise).
Handicapped, unhappy, people without children, from the whole world went there and returned thankful to the blessings they received from St Charbel though this miraculous water. It remains till now a source which never dries and cures uncountable diseases.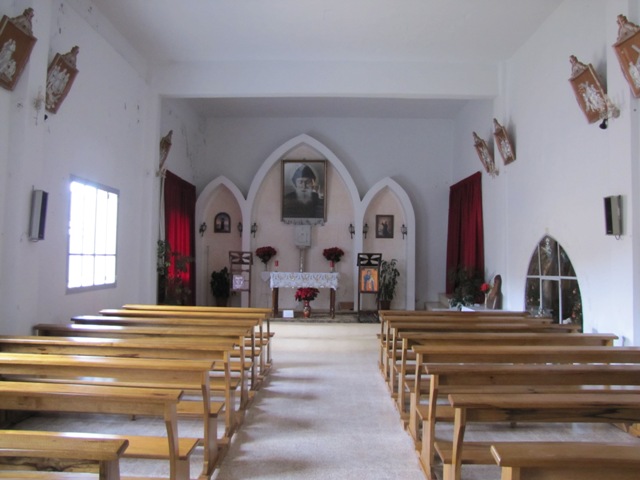 Visitors are being served by Lebanese Maronite Nuns from the St Simon Ayto. The Lebanese Nuns produce in it, many kinds of artistic works of religious character. The places were St Charbel used to sit were determined in the grotto. A prominent place is reserved for things and medical apparatus left by healed patient through St Charbel's mediation.