The second prayer formula to be recited every day to honor Saint Charbel and to obtain graces.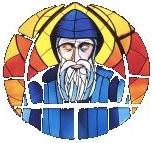 God, the infinite and glorified Saint within your saints, who inspired the Saint monk and hermit, Charbel to live and die in the perfect resemblance of Jesus. You granted him the power to detach from the world and to live in his hermitage, the heroism of monastic virtues: poverty, obedience and chastity, we ask from you to grant us the grace to love and serve you in his example.
Lord almighty, who manifested the authority of the intercession of Saint Charbel with numerous miracles and favors, grant us the grace (name the grace), which we ask for through Saint Charbel. Amen.
(Once) Our Father, Hail Mary, and Glory be to the Father.